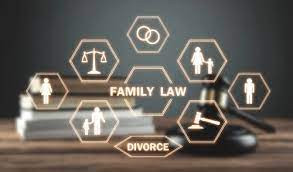 What Should I Look for in a Family Law Attorney?
B. Robert Farzad wrote an interesting article describing seven traits to look for when searching for a family lawyer. If you are going through an issue that calls for a family lawyer, it can be a very challenging and stressful time. You want to make sure to choose the someone that can help put you at ease and keep you calm during this time.
Farzad's first trait is integrity. This is such an important trait to find in a lawyer. A family law lawyer should be honest with you even if the news is bad. The truth may hurt but it's better than living on cloud nine. If the lawyer tells you that you have nothing to worry about then that should raise a red flag.
Farzad's second trait is diligence. When a lawyer shows diligence then you know you have made the best choice. You want to make sure they take the time to hear all of your concerns, go over all the facts, the law, and keep you informed and up to date on the progress of your case. If the lawyer you speak to is only concerned about the money and doesn't take the time to listen or stay in contact then that should raise a red flag. If you choose the right lawyer, they should treat you like family.
Farzad's third trait is communication skills. This doesn't mean their communication skills in the courtroom. He is speaking about their communication skills with you. All legal advice should be coming from the lawyer himself. You shouldn't have to worry about always speaking with the paralegal or secretary.
Farzad's fourth trait is objectivity. A great family lawyer should know that a case isn't just black and white with clear cut issues. According to Farzad, "The best lawyers will not look at your divorce case and its issues in a vacuum. Instead, they will understand the court has "discretion" on certain issues." This doesn't mean they can predict the results but they can prepare you for all the different situations.
Farzad's fifth trait is patience. If a lawyer can't keep their emotions out of the case and stay professional, then that should be a red flag. Of course, your lawyer will have emotions when getting involved in the case. However, they should keep it professional. They should also help keep you calm during the case.
Farzad's sixth trait is their preparation skills. When you enter the courtroom, your lawyer should have all documents and notes he/she may need. Your lawyer should be prepared for anything the judge might throw at them. If they have other people doing all the work and barely looking at the information then that should raise a red flag.
Fazrad's seventh, and final, trait is the skills and experience the lawyer has in the courtroom. You can find this out by looking at what previous clients have to say about their experience working with him/her. Be sure to look at the case results from the lawyer and how he/she works in court. You can go watch them in action and search how they have done with previous cases. Do your own research before you decide.
Hopefully, this article will help you as you journey down this difficult road.
To schedule a consultation with an experienced family law attorney at Tom Bush Law Group, please call us at 704-347-0110.
« Back to News