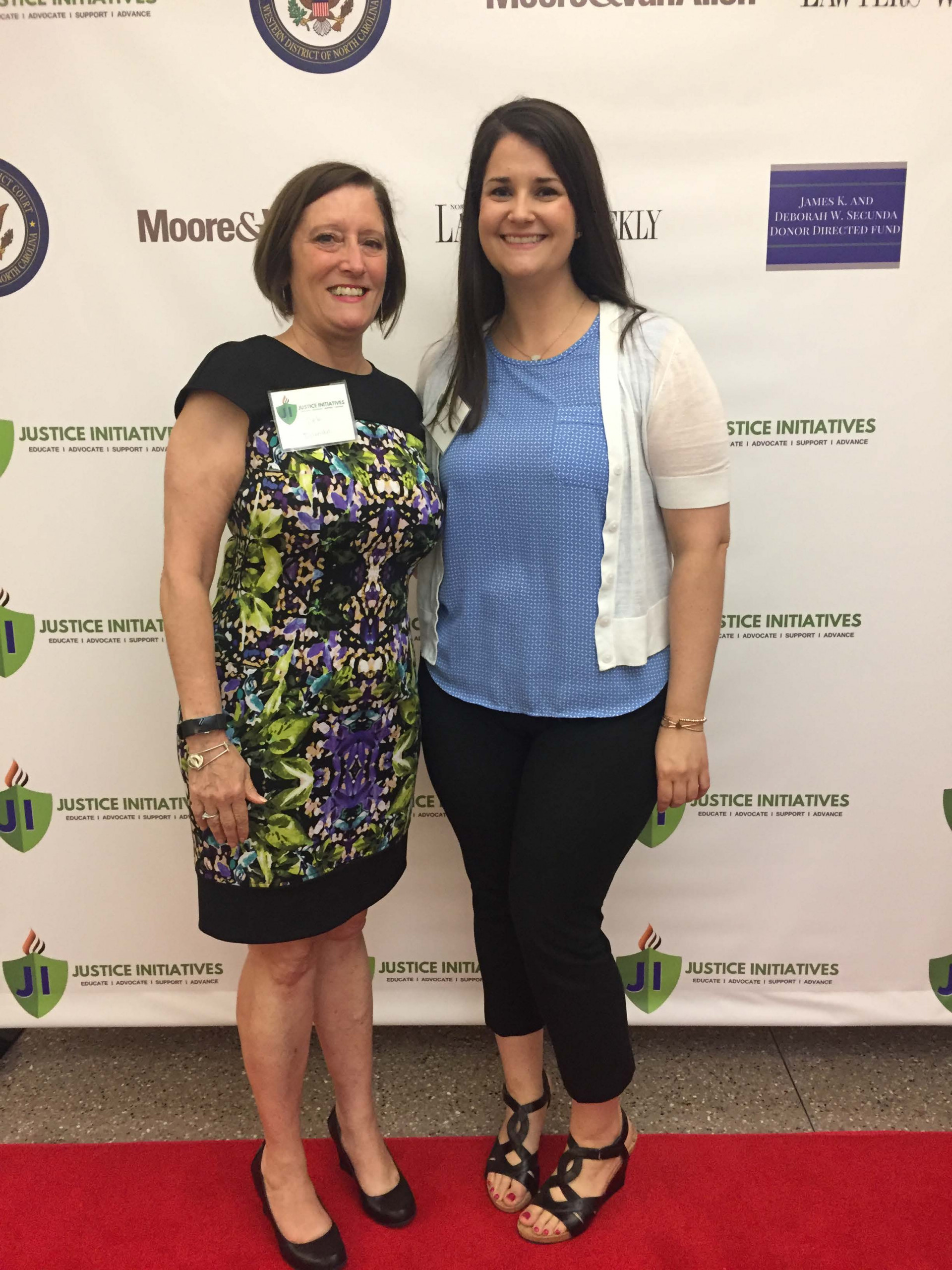 TBLG Attends Justice Initiative, Inc. Evening at the Courthouse
Attorney Deborah Dilman and paralegal Gayle Pownall joined other leaders, lawyers, members of the judiciary, business owners and citizens of Mecklenburg County and the surrounding area the Justice Initiatives, Inc. 2017 Evening at the Courthouse. Our firm, TBLG, was also a Superior Sponsor of this annual event, now in its 11th year.
Justice Initiatives, Inc. was formed as non-profit in 2004 and its mission is to "educate the community about the court system and to advocate, support and advance its needs and interests." Each year it raises money to educate, advocate, advance reforms, raise seed money for judicial programs and services, and disburse funds raised for particular offices, programs and/or services within affiliated NC judicial districts.
The Evening at the Courthouse fundraiser is a unique event held at the courthouse each year to allow people in the community meet distinguished members of the federal and state judiciary, legislature, county commission, city council, members of the Mecklenburg County bar and leaders of the community. Deb and Gayle, along with other guests enjoyed food, music, and both a silent and live auction.
« Back to News