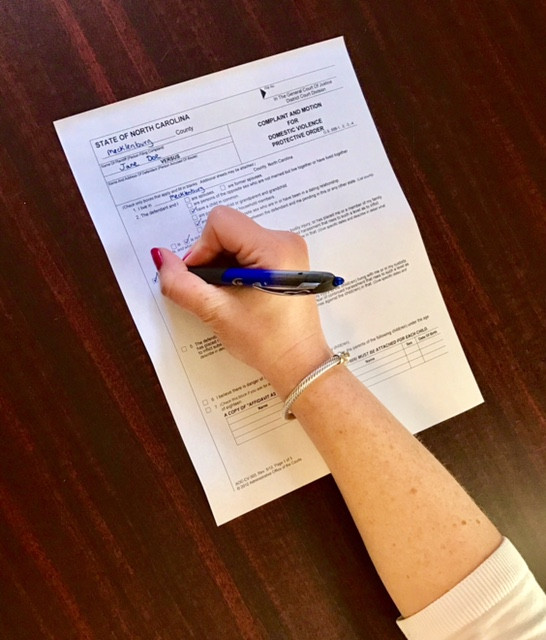 See Something, Say Something: Someone's Life May Depend On It
According to Mecklenburg County's website, since January 1, 2002, there have been 106 domestic violence related homicides in Mecklenburg County alone (http://charmeck.org/mecklenburg/county/CommunitySupportServices/WomensCommission/Resources/DV/Pages/LocalHomicides.aspx). In the state of North Carolina for that same time period, there have been 1,068 instances of "intimate partner" related homicide. Mecklenburg County leads the state in the highest number of intimate partner violence in the past years. These figures are staggering and unacceptable.
We see instances of "intimate partner" violence in the news, in movies, and we might even see it on the bus or in the mall. Yet, what do we do about it? Some of us may have verbally been outspoken and others have called 911, but there is a percentage of the population that remains tacit.
Intimate partner violence, sometimes guised under sexual undertones, has been glamorized leading to more instances of abuse. According to the Center for Disease Control, intimate partner violence includes physical, sexual, or psychological injury by a current or former partner or spouse. It reaches both heterosexual and same-sex couples alike and does not require sexual intimacy. We often see this kind of abuse take on the form of stalking.
A huge part of preventing intimate partner violence is the obligation of the community. It begins with taking a stand against violence and harassment. Victims of intimate partner violence should seek counseling in order to begin healing. If you have friend or loved one who has experienced domestic partner violence, encourage them to seek help.
For men and women in North Carolina desiring to end violent relationships, there is an answer. Victims can pursue a civil protective order against their abuser by filing a Complaint and Motion for Domestic Violence Protective Order. To establish this form of restraining order, a victim must show that one of the following occurred:
Attempting and/or intentionally causing bodily injury; and/or
Placing you or a member of your family or household in fear of imminent bodily injury or continued harassment that rises to such a level as to inflict substantial emotional distress; and/or
Committing a sexual offense, such as rape.
Under Chapter 50B of the North Carolina General Statutes, a victim must establish one of the following relationships: current or former spouse, persons of opposite sex who live together presently or in the past, being related (i.e. parents and children), current or former household members, or persons of the opposite sex in a dating relationship. Victims without a qualifying relationship status may be able to file under Chapter 50C.
Having seen the damage of domestic violence, I encourage you to take a stand on a victim's behalf. If you have questions about a domestic related issue, feel free to contact our office to schedule a consultation.
- Rachel D. Rogers Hamrick
Rachel is a family law attorney in Charlotte, NC.
For resources on domestic violence, please visit the Safe Alliance website at www.safealliance.org or call the Mecklenburg County Domestic Violence Crisis Line at 704-332-2513. Other resources can be found here:
https://nccadv.org/get-help/programs-list
http://charmeck.org/mecklenburg/county/CommunitySupportServices/WomensCommission/Services/AdultServices/Pages/default.aspx
« Back to News