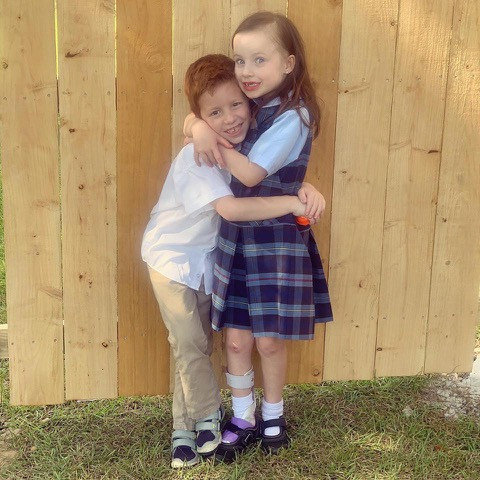 ​Online Resources to Keep At-Home Learning Fun (and Keep Parents from Going Crazy)
Curated by Suzanne Cavanaugh, attorney, step-mom, lover of all things FREE

With yesterday's breaking news that North Carolina Schools will be closed until at least May 15th, I bet there are a lot of weary parents out there wondering how they are going to survive the next 8 weeks at home with their children.
Fear not! Tom Bush Law Group is here to help!
Below are free, online resources for education, fun, and relaxation to keep children occupied and engaged during this unprecedented time. As a bonus, at the end of the list there are a few resources for adults to help keep you sane while you are stuck at home.
Reading and Story Time
Nature & Animals
Speaking of animals, several zoos have webcams so you can watch their residents playing, eating, sleeping, or just doing animal stuff!
Ever wondered what it would be like to like on a farm? Check it out with Farm Food 360° virtual tours of dairy farms, grain farms, apple orchards, and so much more.
Take a virtual tour of Yellowstone National Park, learn about the geography (think mud volcanoes! Canyons! Mountains and cliffs!), animals you may encounter, and see stunning photographs from inside the park.
Dreaming of a trip to Mars? Well, now you can! Check out the digital tour based on the Curiosity Mars Rover's imaging of the surface. Learn about the rover itself and the interesting topography it encountered.
Just how mysterious is the Mona Lisa's smile? You can find out for yourself on a virtual tour of the Louvre in Paris.
Trip to China from the comfort of your couch? Check out this online tour of the Great Wall. I heard that from low orbit this man-made structure can be seen from space.
"Walk" through the Boston Children's Museum courtesy of Google Maps. The set up is just like using Google's street-view feature, you pick where you want to go and check out the museum at your own pace.
Speaking of museums, through a partnership with Google, more than 2,500 museums worldwide can be toured virtually. From MoMA in New York to the Anne Frank Museum in the Netherlands to the Acropolis Museum in Greece, check out stunning images from inside these treasures.
Discovery Education provides live and on-demand virtual field trips, I checked out the Tundra Connections trip and was completely wowed! Each "trip" includes a companion guide that includes pre- and post-viewing activities and other resources.
The Nature Conservancy lets you explore the deserts and grasslands of Africa. Included in the link is a teacher's guide and 33-minute video, recommended for grades 3-8. Additional lesson topics can be found here, including the very cool Coral Reefs of Palau lesson.
Need a way to help your kids relax? Check out Cosmic Yoga for kids! Videos range from 3-minute mini-sessions upwards to an hour based on your kids' attention span, age, and skill level.
The Georgia Aquarium – The Ocean Voyager Webcam is second to none, plus they have Beluga whales and otters- so cute!
Arts & Science
Resources & Support for Schooling at Home:
For Parents
Audit Yale's The Science of Well-Being for free! "In this course you will engage in a series of challenges designed to increase your own happiness and build more productive habits. As preparation for these tasks, Professor Laurie Santos reveals misconceptions about happiness, annoying features of the mind that lead us to think the way we do, and the research that can help us change. You will ultimately be prepared to successfully incorporate a specific wellness activity into your life."
London bakery Bread Ahead is offering free live-streamed baking tutorials via their Instagram page @breadaheadbakery. Be mindful of the time difference, their 2pm is our 8am ET.
Try a free 90-day (whoa!) trial of Peloton's at-home workout app. No fancy bike or treadmill required. Try yoga, HIIT, strength training and more!
Or check out Daily Burn's 60-day free trial if you want to give Kickboxing or some crazy dance-fitness classes a whirl.
Hungry? Thiiiiiiirsty? Check out this Charlotte Five article outlining curbside pick up options for Charlotte-area restaurants and breweries.
And for your viewing pleasure, Slate was kind enough to create a list of the streaming services and subscriptions offering free trials during the Corona Virus pandemic. Care to binge, anyone?
And for the post kiddo-bedtime wind down, the Metropolitan Opera is holding nightly opera streams at 7:30 each night.
We here at Tom Bush Law Group hope you find these resources helpful. Be well, stay safe, and we'll see you on the other side of this crazy COVID-19 journey!
« Back to News