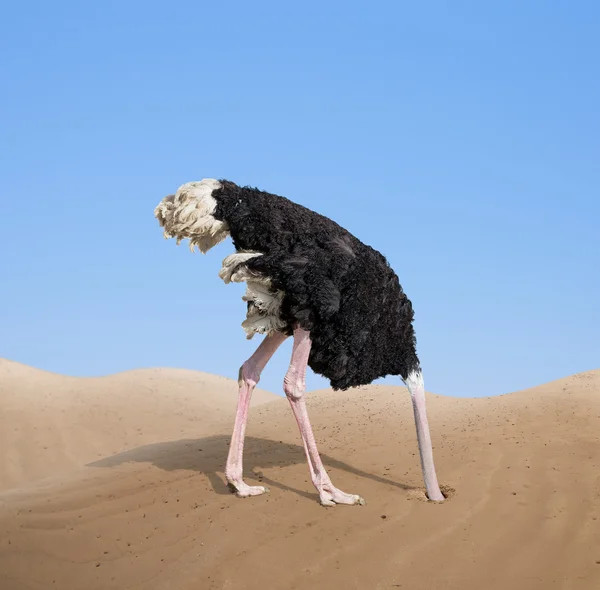 Don't Let Ostrich Effect Get the Best of You
I am a positive person—almost always have been and hope to always be one. During initial consultations with new clients, I have learned that there are three types of people: 1. The glass is half-full; 2. The glass is half-empty; and 3. What glass?
When meeting with your family law attorney, it is always important to be upfront and truthful. Burying your head in the sand is never a good solution.
In family law, things that may be pertinent to your case might involve your finances, your sex life, abuse, and other intimate and perhaps painful events. During that first meeting with a divorce attorney, you should always be truthful. This doesn't mean that it's always comfortable to share—in fact, it's usually not.
By sharing your story, you are helping your attorney get to know you and the struggles you may face in your legal battle. This will help us, as your team, better prepare. Likely, you've worked hard to select the right family law attorney, and you're trusting that person/firm to create an effective strategy in order to achieve a more favorable outcome.
Although it may not be comfortable to share these intimate details, remember, you have attorney client privilege which means that your communications with your lawyer are confidential.
Additionally, being honest up front can help you and your legal team in the long run. As family law attorneys, we rarely like surprises, especially when we are learning potentially negative information from an adversarial side. Even if you feel the truth may negatively impact your case, filling your legal team in up front will allow us to best address and develop a plan for whatever information we need to manage.
However, telling the whole truth can sometimes tread in areas that require disclosure. As an example, your divorce attorney cannot knowingly withhold information about a secret bank account in the Bahamas or a safe-deposit box hidden at First Federal. When in doubt: ask your lawyer.
As Elvis Presley once said, "Truth is like the sun. You can shut it out for a time, but it ain't goin' away."
- Rachel Hamrick, Esquire
To schedule an initial consultation with Rachel, please call us at 704-347-0110.
« Back to News