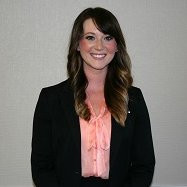 TBLG Welcomes Amanda M. Wright
Amanda M. Wright graduated from UNC Charlotte, cum laude, in 2009 and then from NC Central School of Law, cum laude, in 2012. Amanda has been practicing in the area of Family Law since 2014, and the Tom Bush Law Group is pleased to have her joining the team.
Raised by a single mom, who is an educator to at-risk youth, also impacted Amanda's decision to practice the particular area of family law. After years of sitting around the dinner table discussing the different and sometimes dreadful situations some children and families encounter, she learned that, if introduced to the right resources and being open to those options, a child's and/or family's life can be positively influenced and hopefully renewed for success. She observed how much of this success was dependent on connecting the person or child in need with the proper individual and/or assistance at the right time.
By combining her real-life experience, legal research, and knowledge, Amanda works hard to enable families to move beyond the trials and negativity that are often associated with child custody suits. Amanda believes firmly that if both parents concentrate on preserving or creating a healthy environment for their children and detangling their lives in a way that is conducive to co-parenting through good communication, then all parties involved can turn a challenging time into an opportunity for a new and positive beginning.
Please join us in extending a warm welcome to Amanda! To book an appointment with Amanda, please call us at 704-347-0110.
« Back to News